Founder – Erin Lawrence Media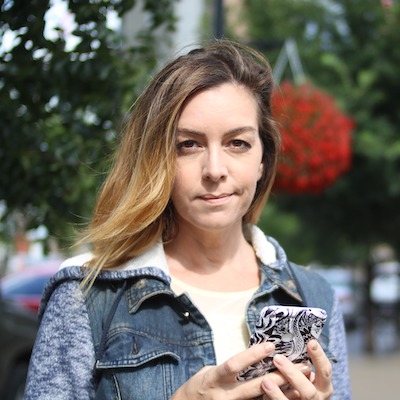 Erin is a respected senior-level communications professional with extensive experience as a TV producer, writer, and social media influencer. With more than 20 years in the news media business (working as a reporter, news anchor, cameraperson, and producer at the national and local levels) Erin understands what works and what doesn't when it comes to getting your message out.
With tens of thousands of followers across her multiple accounts on social media platforms like YouTube, Instagram, Twitter, Facebook, and more, Erin truly understands what it means to engage your audience, fans, and customers.
Erin has been an invited speaker at numerous conferences and events, including The Social Summit, Club Innovation Conference, Rotary Club of Canada, and Young Women of Power.
Erin has a Master's Degree in Journalism from the University of Western Ontario in London, and has been named to the Top 40 Under 40 by Avenue Magazine, Top 100 Twitter Influencers in Calgary, and is the winner of two Edward R Murrow Awards for Journalism.
How to Make Great Videos Even if You've Never Done it Before
Erin Lawrence is an award-winning television journalist turned YouTube influencer.
In this session, she'll show you how easy it can be to make professional-looking videos that engage your members and customers, promote your events, sell more products, and deepen your connection with your audience… even if you have zero experience making videos.
Settle in for this session. All you need to get started is a smartphone and a story to tell. Erin will provide the rest and awaken your creativity.
Attendees of this session will learn:
Practical tips for making great videos
Do's and Don't for looking more professional
Mistakes to avoid
Inexpensive Tools to Help You Make Great Videos
Additional Session Description
Erin Lawrence and Roger Kingkade put together a kit of tools you can buy on Amazon for around $25 each. This is a quick and easy way to equip yourself, your department, and your club with everything you need to make great videos.
Equipment for making great club videos is not expensive and it's easy to find.