Partner, Strategy & Operations - GGA Partners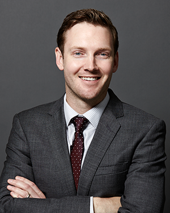 Michael Gregory (Partner at GGA Partners Inc.) leads member feedback studies and executive search for GGA's roster of clients, and is an expert in strategic planning for private clubs. Michael is co-author of an annual research study with Nextgengolf focused on millennials. Michael is a regular contributor and presenter at NGCOA, NCA, Golf Inc., and CMAA. During his time at Mercer University, Michael played Division I golf, was an All-American Scholar, and captained the golf team during his senior year.
Millennial Research Findings from Nextgengolf and GGA Partners
In many clubs today, the long-held expectations and perceptions of existing, aging members are at odds with the entirely different needs and expectations of a new wave of younger, more casual members. The challenge for clubs? To create an environment which not only appeals to the new wave, but where members of all types can coexist.
Who are these Millennial and Generation Z golfers?
How can they benefit my club?
Why does this generation play golf and barriers to entry?
Attitudes towards private club membership